Tagine, red earthenware, 2-4 persons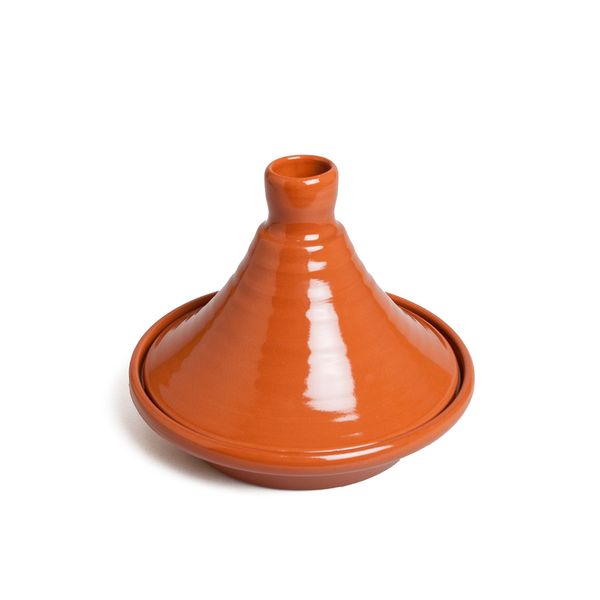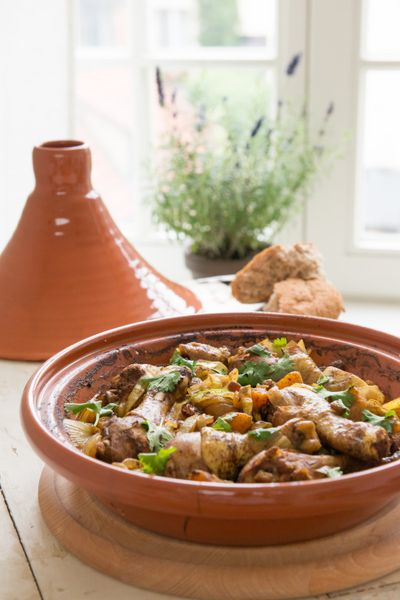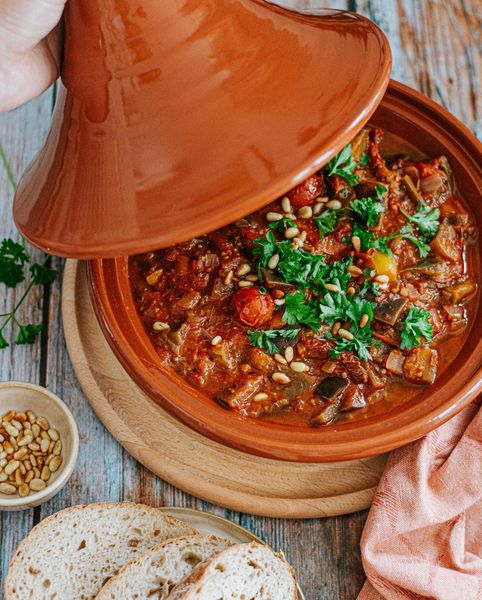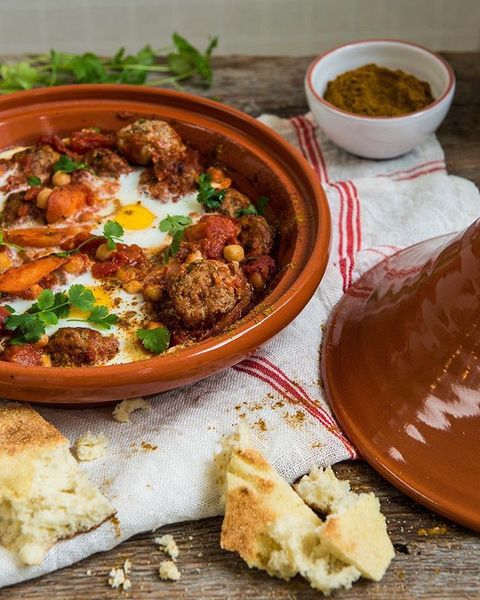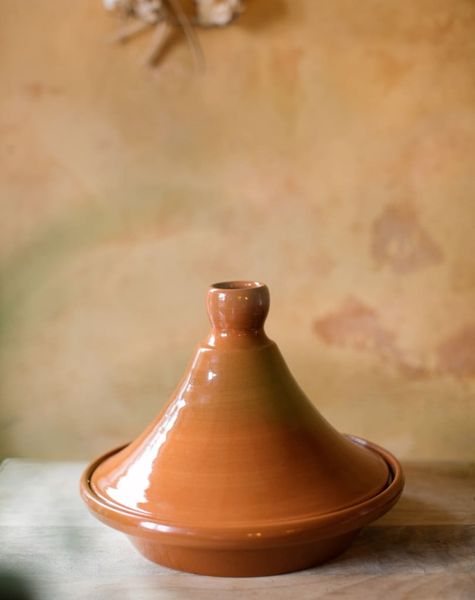 In stock
Productinformation
Be inspired by the deliciously aromatic North African cuisine and cook with this traditional cooking pot; the tagine. The tagine is handmade, of red earthenware and is used for preparing simmering dishes.

The earthenware absorbs heat evenly and then retains it for a long time. Steam condenses against the lid and drips back, therefore almost no water needs to be added to the dish. Too much steam can escape by, for example, placing a fork between the lid and the bowl. Use a tagine on a gas stove (with a simmer plate or flame divider), electric stove, oven and on a charcoal or wood fire outside.

- Height 20 cm, Ø 24 cm
- Suitable for the dishwasher
- Avoid extreme temperature changes: this can cause the earthenware to crack

More information: before first use, put the tagine in cold water for several hours and - if you don't want to use it right away - let it dry completely, preferably in a warm oven to prevent mould.
More Information

| | |
| --- | --- |
| SKU | 00009687 |
| Material | Pottery |