Clay powder 'Terre de Sommières' , 400 grams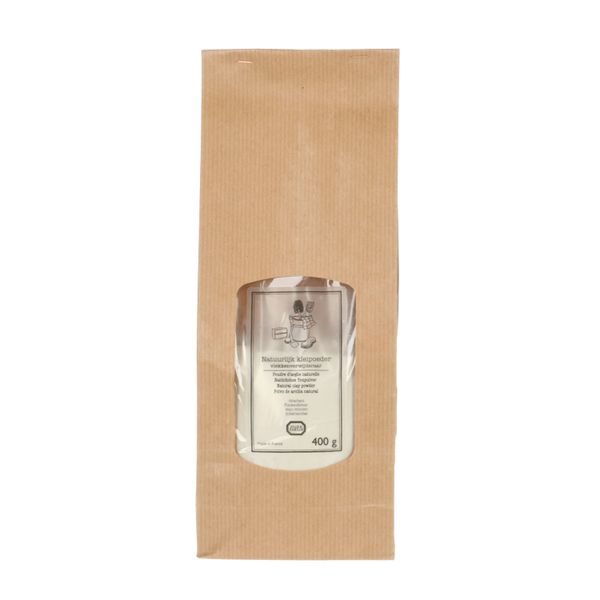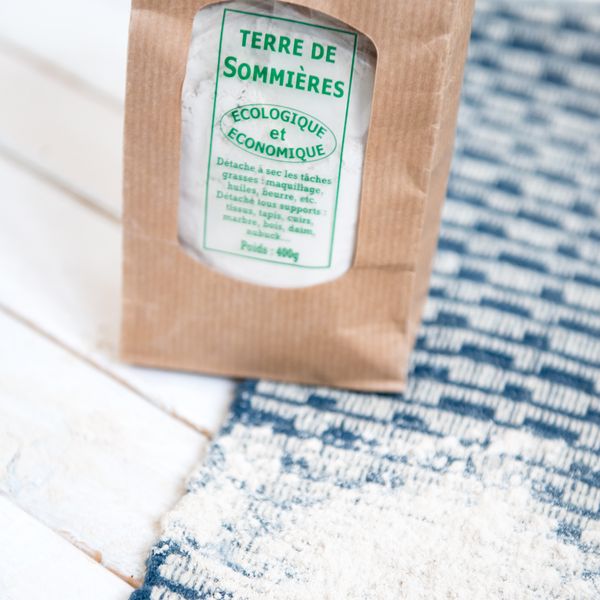 In stock
Productinformation
Take a trip back to grandmother's era with this simple, traditional stain remover.
'Terre de Sommières' is clay powder from France. You can use this powder to naturally remove stains from textiles, wood, tiles and others. You can even wash your hands with it! For detailed instructions for use, see the bottom of the page.

- 400 grams
- Kind to nature
- Non-flammable, PH around 8.5
- 100% smectic clay untreated
- Absorbs 80% of its weight in water

Storage advice: keep dry and out of reach of children

The principle and basic treatment is: sprinkle generously on the surface to be treated without rubbing. Allow to act for several hours, a minimum of 2-3 hours (longer if the stain is old). Then rub, dab delicately and blow to remove the powder. The stain is gone.

For fabrics: After sprinkling and waiting for the powder to dry completely, brush the garment or fabric. This works very well for: grease stains on boots, makeup on a leather bag, stains on your clothes (such as wine).

Oil stains on parquet : First, remove the excess grease from the oil using absorbent paper or blotting paper. Then sprinkle the Terre de Sommières generously on the stain, without rubbing, and leave for at least 2 to 3 hours. Then gently rub the powder when it is soaked into the stain. Blow. If the stain remains repeat this process again.

Candle stains: First try to gently loosen the wax from the candle using a wooden spatula. If any wax remains, place absorbent paper/blotting paper on the stain and hold a hot iron over the stain to melt the wax again. Then sprinkle with Terre de Sommières. Wait overnight, scrub the loosened remnants the next day and blow away the powder.

For old stains: If the stain is old, you should heat it with a hairdryer or a hot iron before sprinkling it with Terre de Sommières. The older the stain, the more often you should repeat this process with Terre de Sommières until the stain is gone.

Oil or grease stains on granite or marble or oil paint stains: Sprinkle the grease stain with Terre de Sommières first. Leave on for 2 to 3 hours (read: half a day). Remove the powder using a vacuum cleaner or a sweeping brush. If the stain is stubborn, it is then possible to make a paste by mixing the earth with the essence of turpentine. Combine both ingredients so that the mixture is paste-like and can penetrate the pores of the stone. Apply the paste using tweezers and leave for 12 to 24 hours.

To wash your hands: Add water to the Terre de Sommières until a paste forms, then rub both hands. The mixture will wash your hands perfectly.


More Information

| | |
| --- | --- |
| SKU | 00009635 |